Allen Productions Specializes in Unique Ballroom & Banquet Hall Lighting Systems & Automation Systems Using State of the Art Lighting Technologies. Having Installed & Repaired Lighting Systems for some of Southern California's Greatest, Most Unique & Most respected Ballrooms & Banquet Halls in the industry & repairs in Banquet Halls in Los Angeles such as the Mirage in LA. To name a few: Bellaire Banquet Hall (One of the ONLY featuring an aquarium / fish-tank glass dance floor!) & Metropol – Classic (A very classy and modern banquet hall, not to mention one of the first in Southern California).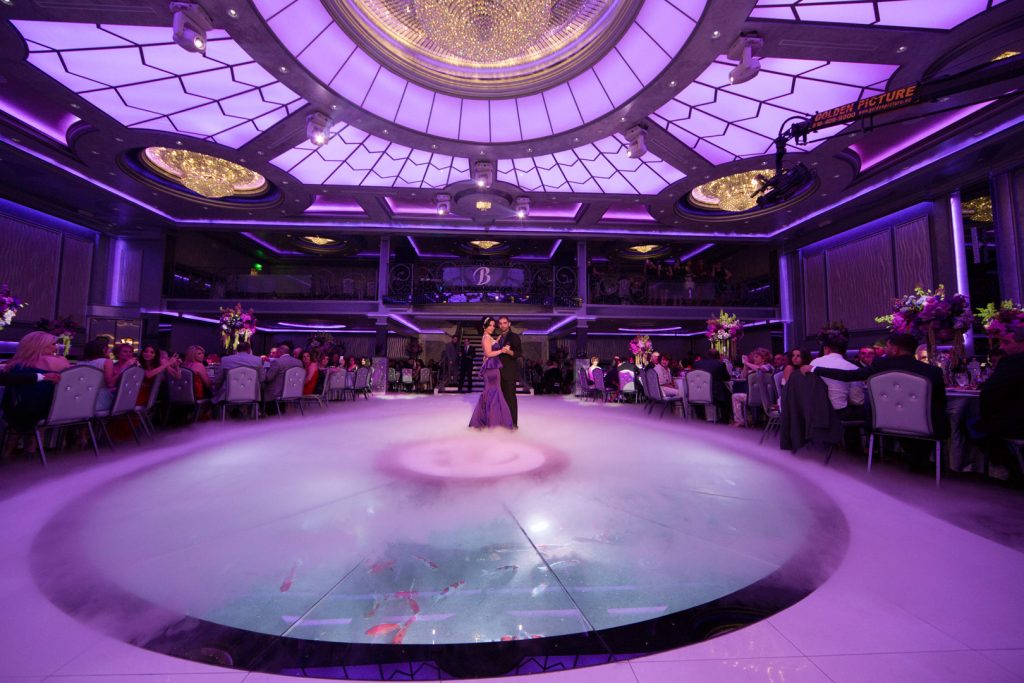 The LED System's we design and install are built for flexibility, scalability, and customization. This enables our customers to create a variety of stunning atmospheres during an event by programming the lighting to different effects and scenes. We try to give each individual light area its own control for the ultimate possibility in achievable effects. The LED Lighting Systems installed by Allen Productions are also designed allow for future growth & expansion.
As an Industry Professional & A Leader in specialty lighting & related systems, we take great pride in our unsurpassed Quality of Products, Services & Installations. If you have a creative idea or vision, we can make it a reality.
Banquet Hall Lighting Installation & Design
---
Products & Fixtures Used in Banquet Hall Applications:
Moving Head's
LED Strip Lighting
LED Bar's & Par's
Specialty Lighting
Custom Lighting
Banquet Hall Lighting Products
---
ADJ – Vizi CMY300

ADJ – Saber Spot RGBW
ADJ – PINSPOT LED RGBW 8 WATT